Emmy Hughes, who is studying abroad in Scotland, has these photos to share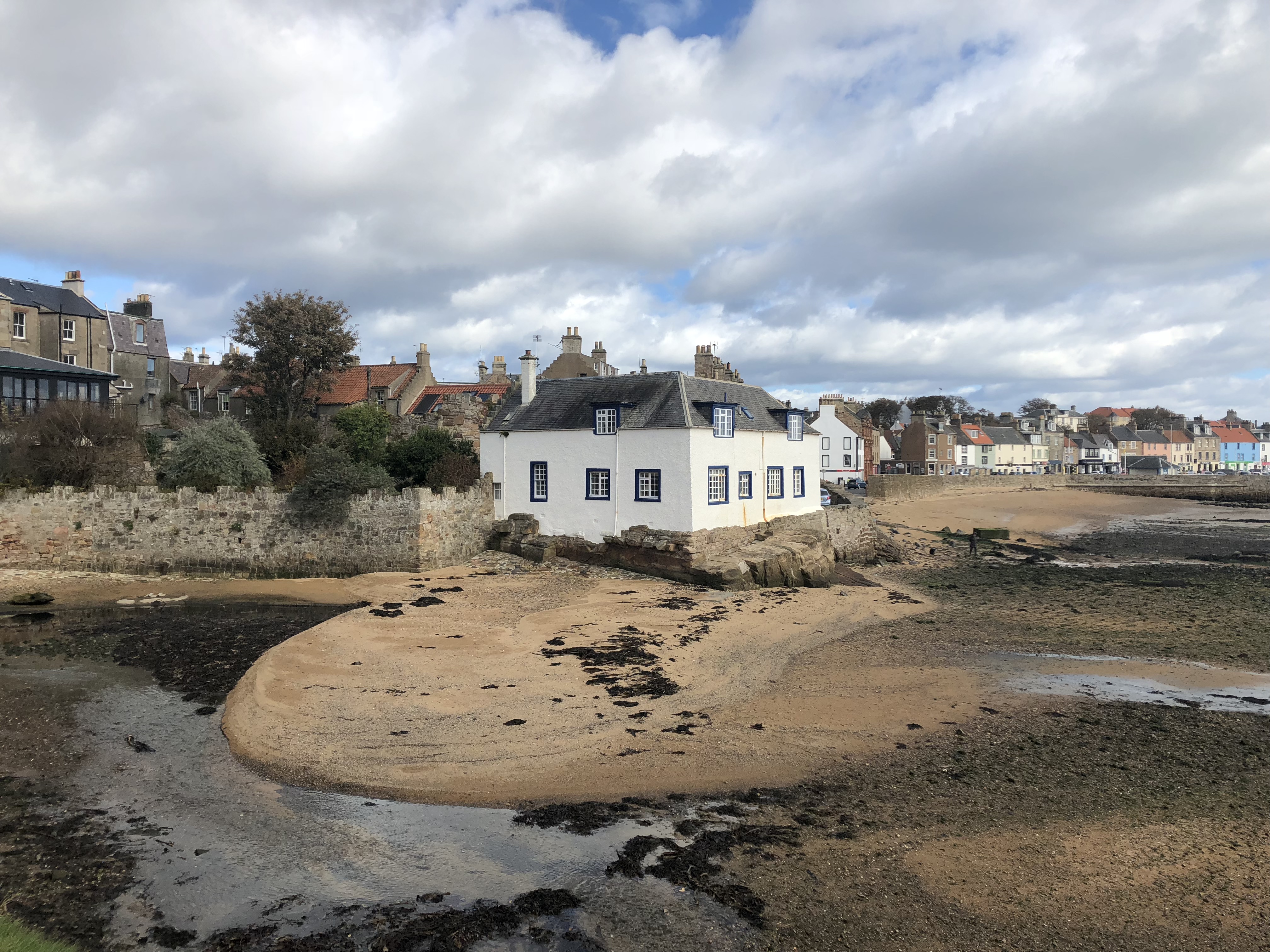 A white house from the seaside fishing village of Anstruther, a few miles from the University of St. Andrews.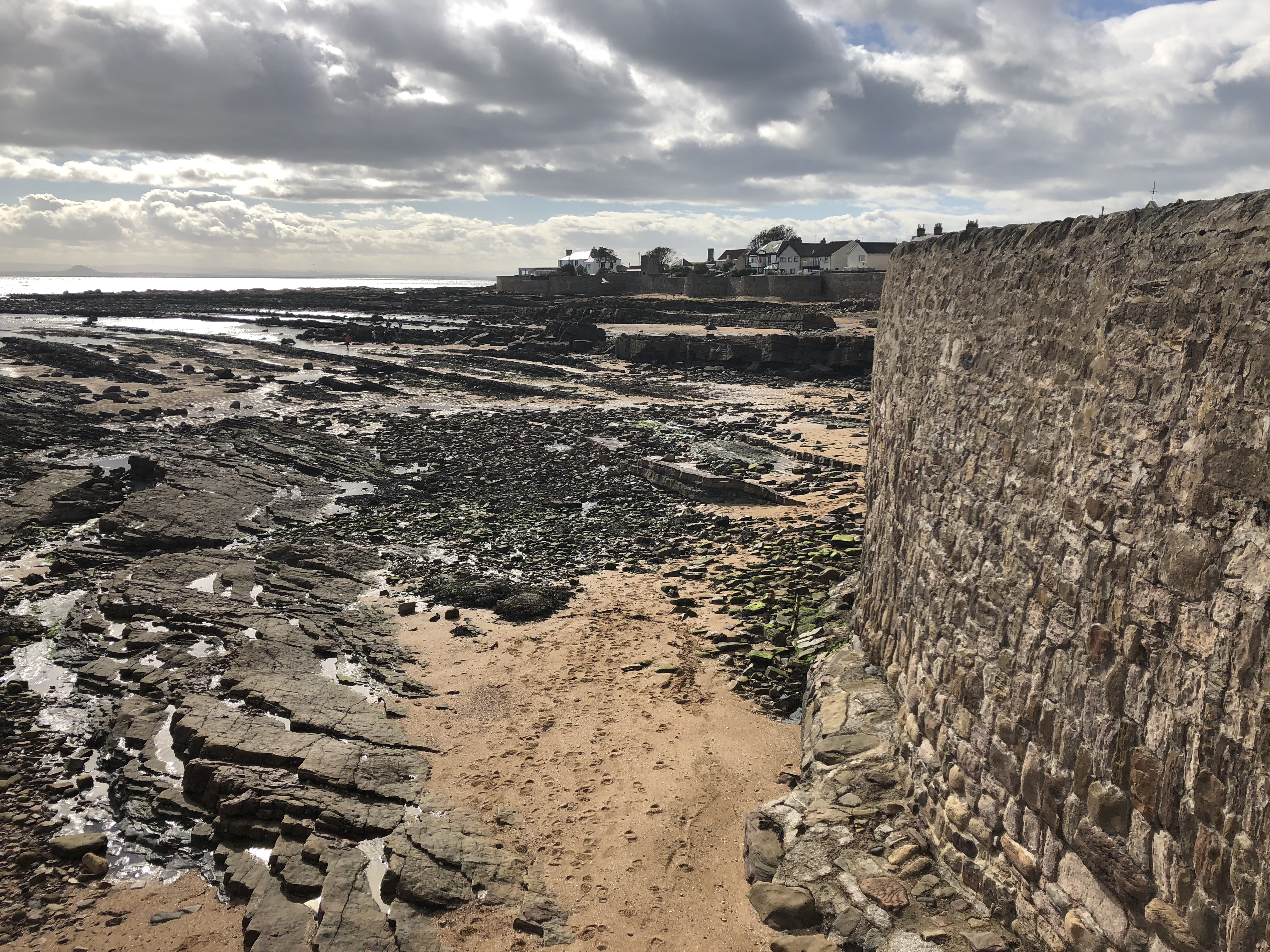 Rock formations by the water, also near Anstruther.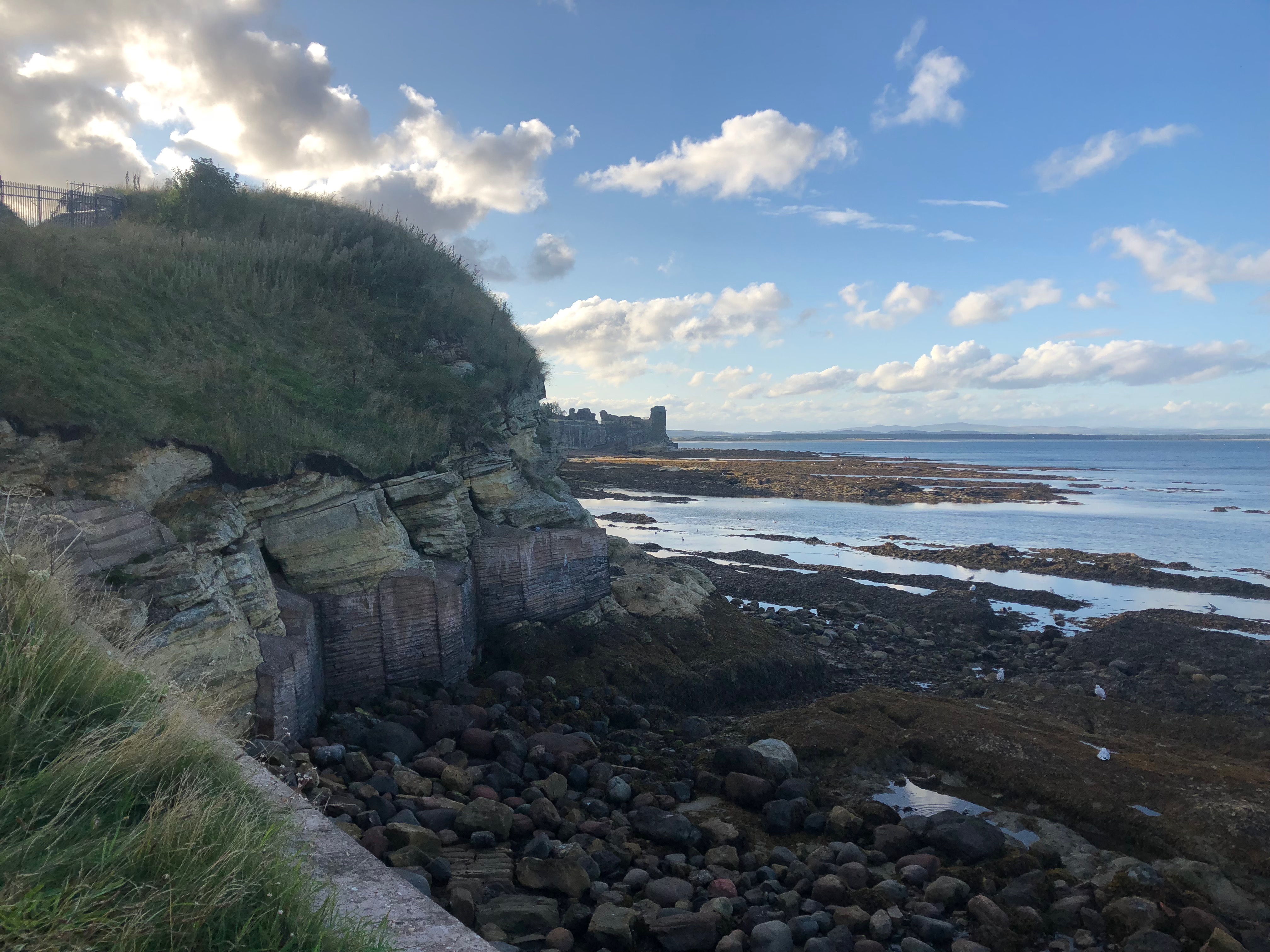 Sandstone rock formations by the sea in the town of St. Andrews.  Can you tell Emmy is an Earth & Environmental Sciences major?
The gorgeous west sands, where the running scene from Chariots of Fire was filmed.