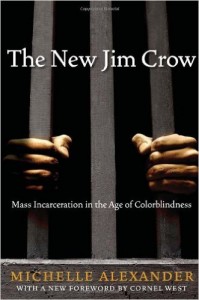 Orientation is fast approaching, and there are many things to do during these upcoming weeks. One of those tasks is to read The New Jim Crow, by Michelle Alexander, which was just made available to you via email.
While it may seem daunting to be required to finish a book before orientation, it is very important that you do so.  The common reading and the activities surrounding it will be a large part of the orientation experience, and full participation is key for a fulfilling and exciting introduction to Wesleyan. Be prepared for a day of performances, discussions, and lectures based around this common read on Friday, September 1.
All incoming students should have received a link to an Amazon Whispercast copy of the book. To access the book, you'll need an Amazon account (which you should be able to create for free) and to download a Kindle app onto any device of your choosing (also for free).
If you have any questions don't hesitate to contact orientation@wesleyan.edu or the Peer Advisors!