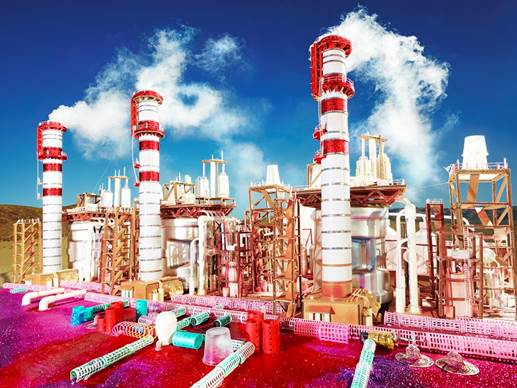 The Wesleyan Department of Theater's Faculty Production:
LIFE IS A DREAM
Written by: Pedro Calderón de la Barca
Directed by: Visiting Assistant Professor of Theater Shira Milikowsky
Performance Dates: Friday, May 4 – Sunday, May 6, 2018
"This life's so strange
Living it is just a dream."
The palace is a prison. Or the prison is a palace. Segismundo was sentenced to solitary confinement, no parole, on the day of his birth. (The sentencing judge was his father.) Rosaura was abandoned by her lover, so she got on her horse and she followed him – to Poland. Clotaldo can't tell the difference between his head and his heart, Estrella learns all the wrong lessons at all the wrong times, and Astolfo just wants to be King. It's the end of the Empire as we know it, and absolutely no-one feels fine.
Auditions are open to ALL Wesleyan students, with one full academic credit rewarded to those who act in the performance.
*We are looking to cast an ensemble that reflects the diversity of students within our community. All artists are invited to audition and will be considered for parts equally regardless of gender identity, race, or sexual orientation.*

~ AUDITIONS ~
Thursday, February 1 from 6pm-10pm
Friday, February 2 from 6pm-10pm
Saturday, February 3 from 12pm-4pm
Room: TST001 (Theater Studios)
Sign up for an audition slot here: https://docs.google.com/spreadsheets/d/1k5BOt06iNXII8yjh2L_jPoaUrKROgPpS6dZY_0BofuU/edit?usp=sharing
~ TO PREPARE ~
1) Please read the play (a close read is not necessary, a quick skim is OK.) We will discuss it a little!
2) Choose one of these sides (that most excite you) and prepare to perform it.
NOTE: It does not need to be memorized but familiarized. We'll work on it together.
3) Fill out audition form upon arrival at the audition.
Sides can be found here: https://docs.google.com/document/d/1-fU8bRmHxtJp3uP1P4hyLpTIdQpcqfLTG2OIstNZ5ZU/edit?usp=sharing
Please direct any questions to Stage Manager Pryor Krugman (pkrugman@wesleyan.edu)