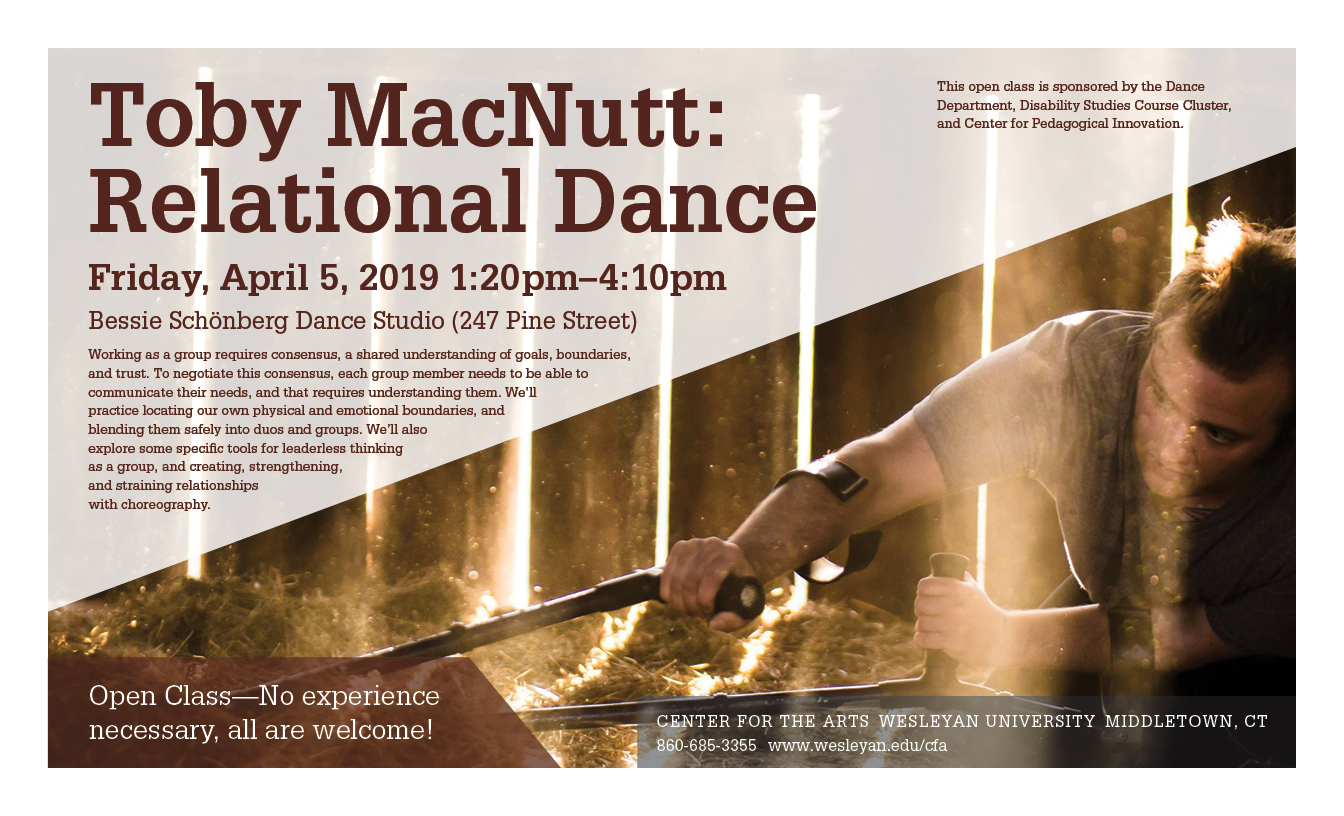 Relational Dance
Open Class. No experience necessary, all are welcome!
Friday April5, 1:20-4:10PM, Schonberg Dance Building, 247 Pine Street
Working as a group requires consensus, a shared understanding of goals, boundaries, and trust. To negotiate this consensus, each group member needs to be able to communicate their needs, and that requires understanding them. We'll practice locating our own physical and emotional boundaries, and blending them safely into duos and groups. We'll also explore some specific tools for leaderless thinking as a group, and creating, strengthening, and straining relationships with choreography.
This lecture/demonstration is sponsored by the Dance Department and Disability Studies Course Cluster, the Division II Dean's Office and the Center for Pedagogical Innovation.
BIO Toby MacNutt  https://www.tobymacnutt.com is a queer, nonbinary trans, and disabled dancer/choreographer, author, and teacher living in Burlington, VT. They make dance work for crutches, wheels, ground, and aerial. In June 2018 Toby premiered ENTER THE VOID, a performance installation in the darkness of space, accompanied by a sci-fi poetry guidebook. Toby has been creating performance work since 2014 and has also performed with Heidi Latsky's GIMP Project, Tiffany Rhynard/Big APE, Nicole Dagesse/Murmurations Dance, and Lida Winfield, among others.