Weseminar: Natural History Collections in the Liberal Arts Education
Saturday, September 29th | ESC058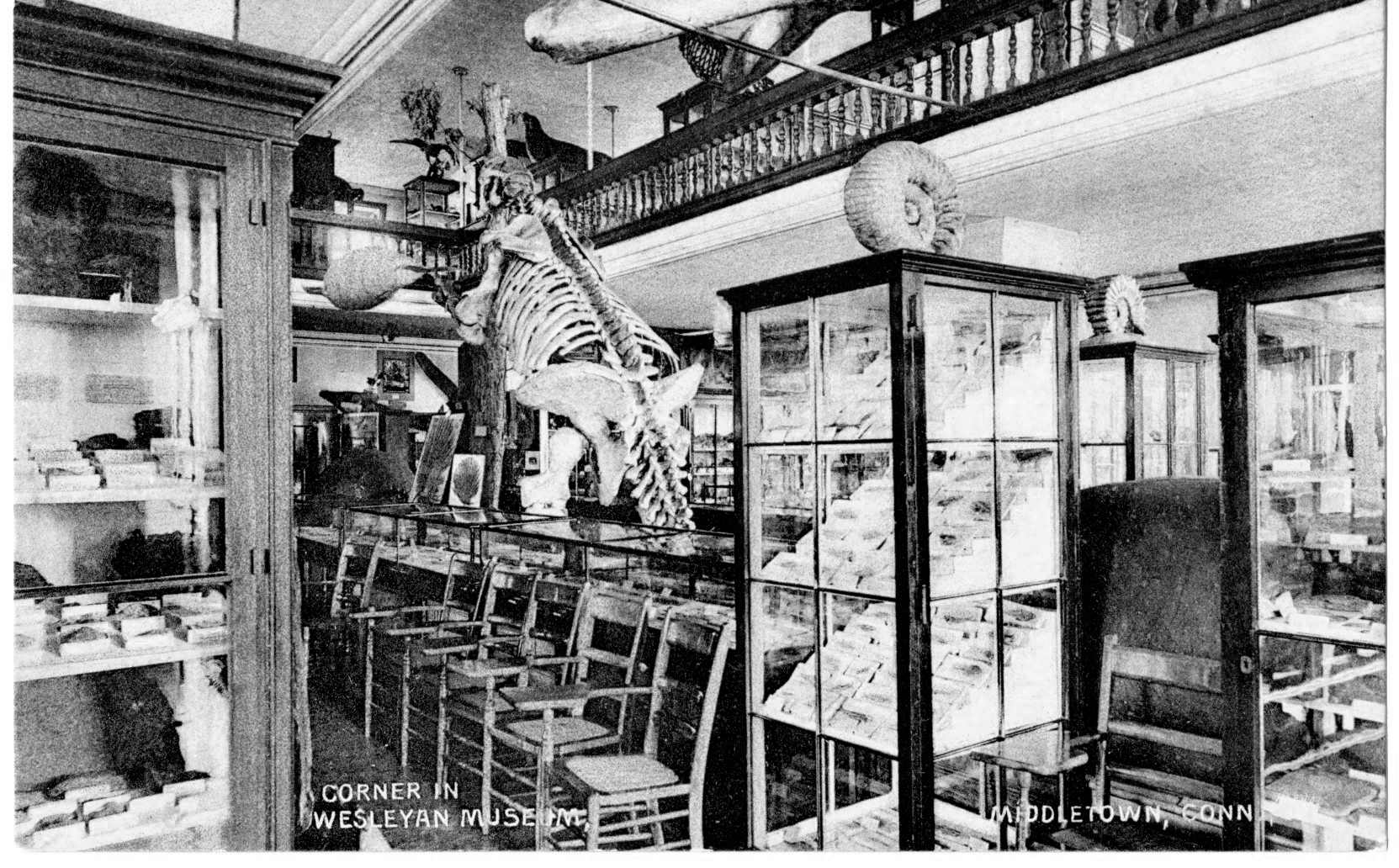 In the Methodist tradition, Wesleyan sought to put natural sciences on an equal footing to the classics in its early days. In 1871, the Wesleyan Museum opened in Judd Hall, with large and varied collections organized as the curiosity cabinets typical of the times. With the rising importance of laboratory sciences, interest in the museum declined and it was closed in 1957. Specimens were donated, loaned, or stored in tunnels under Foss Hill. By the 1970s, during evaluation for a move to Exley, collections were found to be severely vandalized. Numerous remaining specimens were secured but not curated, and largely forgotten. In 2017, we started to bring specimens out of storage to curate for exhibition and use in object-based learning. Our first efforts placed a life-sized model of Glyptodon (giant extinct armadillo) in the lobby of Exley. We aim to make these historical collections a focus of integrated student investigation, combining biology, paleontology, history of science, archaeology and the arts in campus wide exhibits.

Presenters:
Ellen Thomas is the Smith Curator of Paleontology of the Joe Webb Peoples Museum of Natural History, the Harold T Stearns Professor of Integrated Sciences, and Research Professor in Earth and Environmental Sciences. Her research interests are focused on reconstructions of past oceanic environments and ecosystems.

Ann C. Burke is Professor and Chair of the Biology Department. Her research interests are in the development and evolution of vertebrates, and the developmental sources of morphological variation.