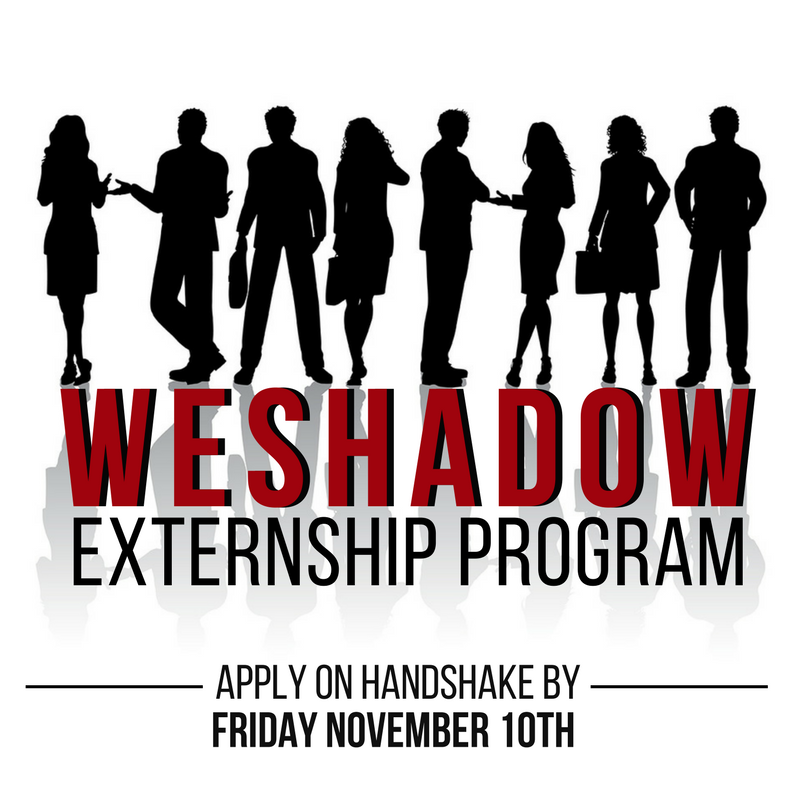 The Gordon Career Center's WEShadow Externship Program provides students with opportunities to explore various careers by shadowing a Wesleyan alumna/us or parent at their place of work during the first two full-weeks of January. Shadow opportunities range from 1 day to 3 days and may include observing a professional or participating in a specific project within an organization or business.
Externship opportunities are available in a range of fields including stem, education, law, health professions, business, and entertainment and are open to students of all class years.
To see a full listing of WEShadow Externship opportunities, log-in to Handshake, click on "Jobs," and do a keyword search for "WEShadow." Use the filters in the column on the left to further narrow the results.
The application deadline for all WEShadow Externships is Friday, November 10th at 11:55pm. To apply, please submit your resume and a cover letter to each individual WEShadow Externship posting you are interested in on Handshake. Your resume must be approved by the Gordon Career Center on Handshake in order to apply. 
See the GCC's cover letter writing guide here.
Resume & cover letter review drop-in appointments are available Monday – Friday to help you with your applications. Schedule drop-in appointments in advance online on Handshake (click on "Career Center" > "Appointments") or same-day (first-come, first-served) via phone 860-865-2180 or in-person.