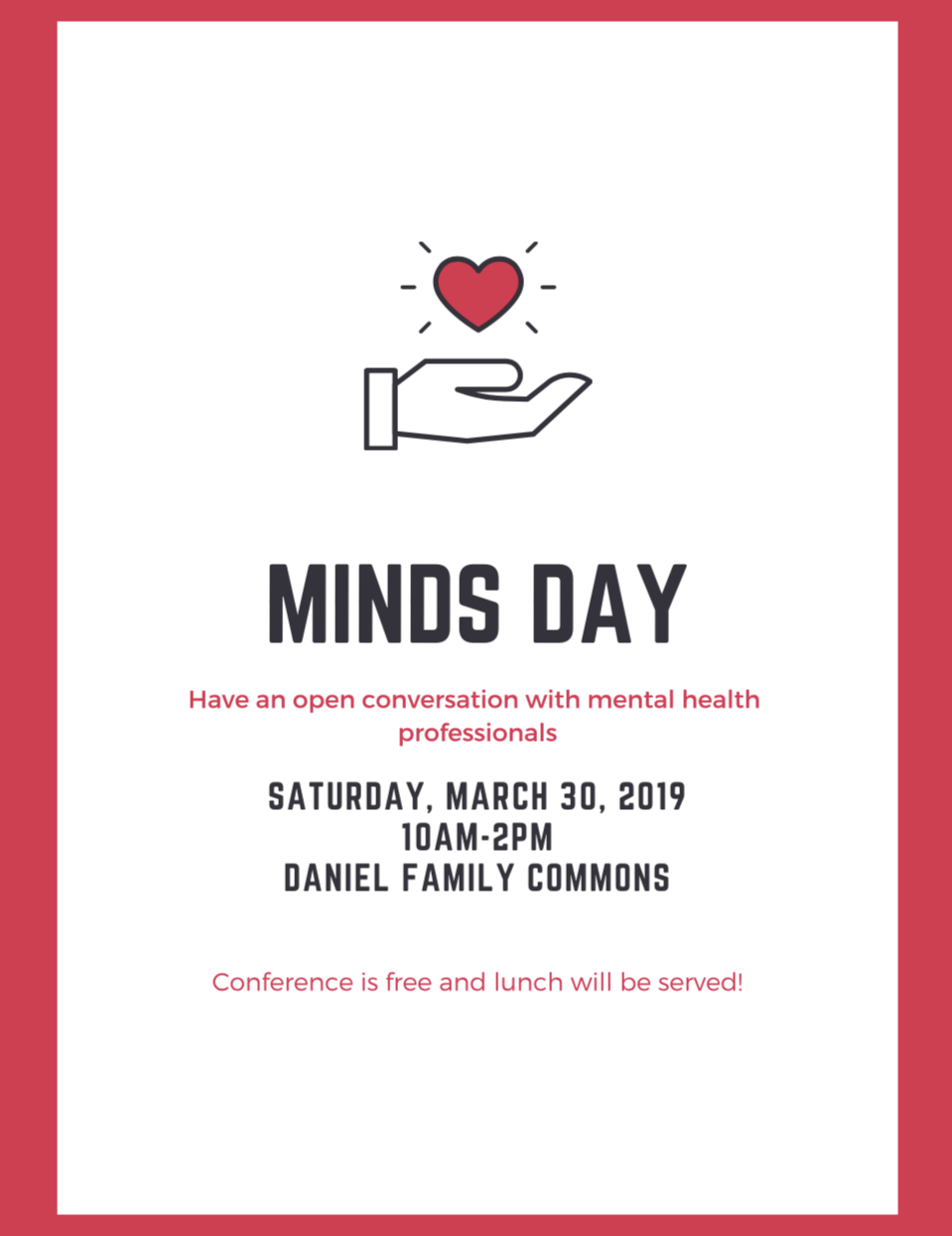 MINDS Day: Inaugural Event
Saturday, March 30th
10:00 AM to 2 PM
Daniel Family Commons
Indian food will be provided for lunch!
Speakers:
Alpert Powers, MD, PhD, from Yale School of Medicine Department of Psychiatry
Jennifer T. D'Andrea, PhD, from Counseling and Psychological Services
Tamann Rahman, NP, Psychiatric Nurse Practitioner from Counseling and Psychological Services
Rabbi David, from the Office of Religious and Spiritual Life will lead a session on mindfulness practice
This coming Saturday, the Wesleyan Chapter of the MINDS Foundation, a student-run mental health activism group, will be hosting their first-ever campus wide event, MINDS Day. We will have a wide variety of speakers who will speak on topics related to mental health.  Come support!