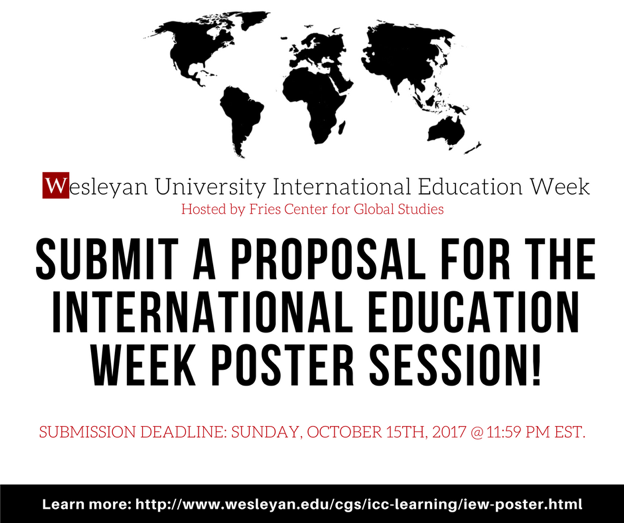 The FCGS is now accepting proposals for posters during International Education Week (November 13 – 17). Posters will be presented during lunch on Tuesday November 14th. We invite students to submit a proposal to share their international experience — including experiences in the United States — to showcase research, internships, academic study, language acquisition, artistic endeavors, and independent work that has an international component. We hope this experience will allow students to connect with one another, to share their knowledge and experience and to grow personally, academically, and professionally through this experience.
The value of sharing what you know through a poster session can have a far-reaching impact. Because of the collaborative nature of this sessions and International Education Week, presenters often find that through the process of sharing their expertise they often gain new insights themselves. Being a presenter is also an excellent way to build your professional résumé and speaker profile. We hope you will consider participating and help fulfill our mission to support students in expanding international opportunities and experiences by sharing what you know with others.
TO SUBMIT PROPOSAL, PLEASE CLICK HERE
SUBMISSION DEADLINE: SUNDAY, OCTOBER 15, 2017 AT 11:59 PM EST.