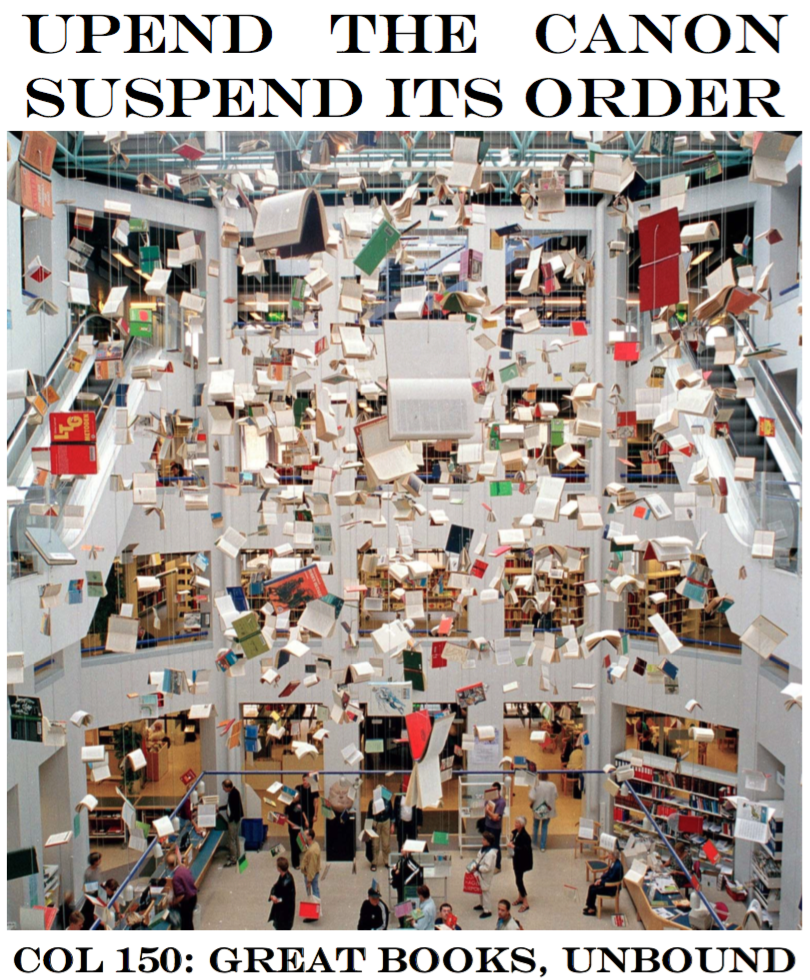 The College of Letters is rolling out a brand-new, unique, co-taught (with Kari Weil, Tushar Irani, and Jesse Torgerson), welcome-to-the-humanities lecture + discussion + writing-workshop FYS: COL 150: Great Books Unbound.
The idea behind the course is to provide first-years with the chance to explore, stir up, and challenge the very idea of a "Canon of Great Books" that is so enmeshed in the ideal of a liberal arts education at Wesleyan.
In the course we will deploy the College of Letters' characteristic inter-disciplinary approach (Philosophy, Literature, History) to conjoin texts that aren't supposed to be read in the same course, and lead students in an exploration of the topics of identity, the animal, society, and transcendence.
If you're looking for a way to explore multiple disciplinary approaches, and/or read some of those books "everyone's read" while at the same time challenging that privileged cultural status, then check out COL 150.